About Hansen Auction Group
Over the past 20 years, the Hansen name has been setting the standard of excellence in the auction industry. At Hansen Auction Group, we have harnessed the collective resources and expertise of seasoned professionals to establish ourselves as a leading full-service auction company. We offer a comprehensive range of services to meet our clients' specific needs and cover a wide range of assets, including real estate and heavy equipment. With an experienced team that understands the unique demands of these industries, we excel at effectively marketing and selling diverse properties, from farmland to commercial and industrial spaces, as well as handling various types of heavy machinery. From recovering assets and preparing them for sale to organizing cataloging, implementing effective marketing strategies, and ensuring smooth payment reconciliation, we provide end-to-end solutions. While our company has transformed over time, transitioning from traditional live auctions to modern online platforms, our marketing department has remained at the forefront of innovation. It plays a crucial role in driving successful auction outcomes by maximizing asset exposure and reaching a wider audience. Understanding the direct link between our marketing efforts and auction results, we take great care in creating customized marketing plans for each auction we handle. Our strategic approach aims to tap into the broadest possible marketplace, guaranteeing the best outcomes for our clients. With a firm commitment to delivering exceptional experiences, we take pride in our ability to adapt to the ever-evolving auction landscape and consistently achieve outstanding results.
At Hansen Auction Group, we take pride not only in our professional achievements but also in the deep personal involvement of owner Bryce Hansen. With a strong focus on family values, Bryce, along with his wife Tammy and their four children —Taylor, Chase, Briley, and Avery— wholeheartedly share a passion for the auction business, making it an integral part of their lives. The younger generation has been actively involved from an early age, fostering a family legacy within the industry. At Hansen Auction Group, we're more than just an auction company - we're a close-knit family. Let's work together and discover what we can achieve as a team. Join our family and let's embark on a journey to accomplish great things together!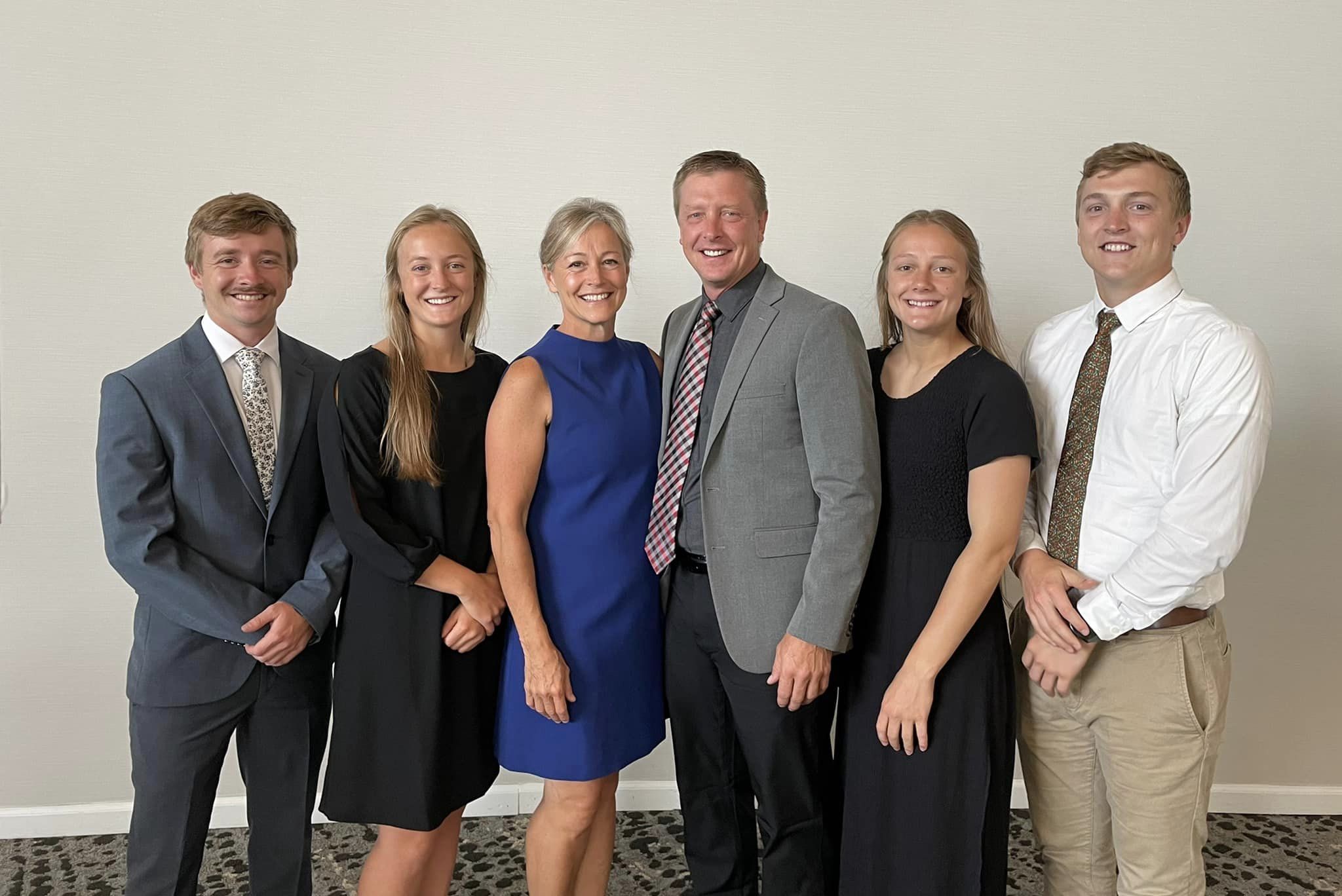 Join Our Growing Team
Joining the Hansen Auction Group team means becoming part of a dynamic and forward-thinking organization. We strongly believe in placing the right individuals in the right roles to unlock their full potential and drive collective success. As we strive to stay ahead of the curve, we continuously seek talented individuals who can contribute their skills, ideas, and unique perspectives. By joining our team, you'll have the opportunity to unleash your talents, grow professionally, and be part of an environment that fosters collaboration, innovation, and personal growth. We value our employees as vital contributors to our ongoing success and look forward to welcoming new team members who are ready to embark on an exciting journey with us.
Please email your resume to cara@hansenauctiongroup.com if you are interested in a position with Hansen Auction Group.