NAA Conference Recap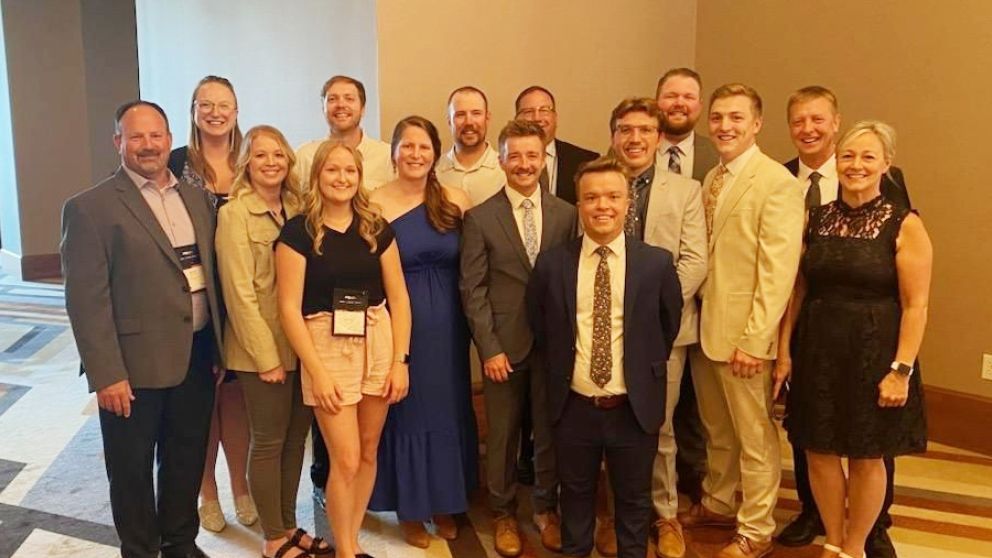 NAA Conference Recap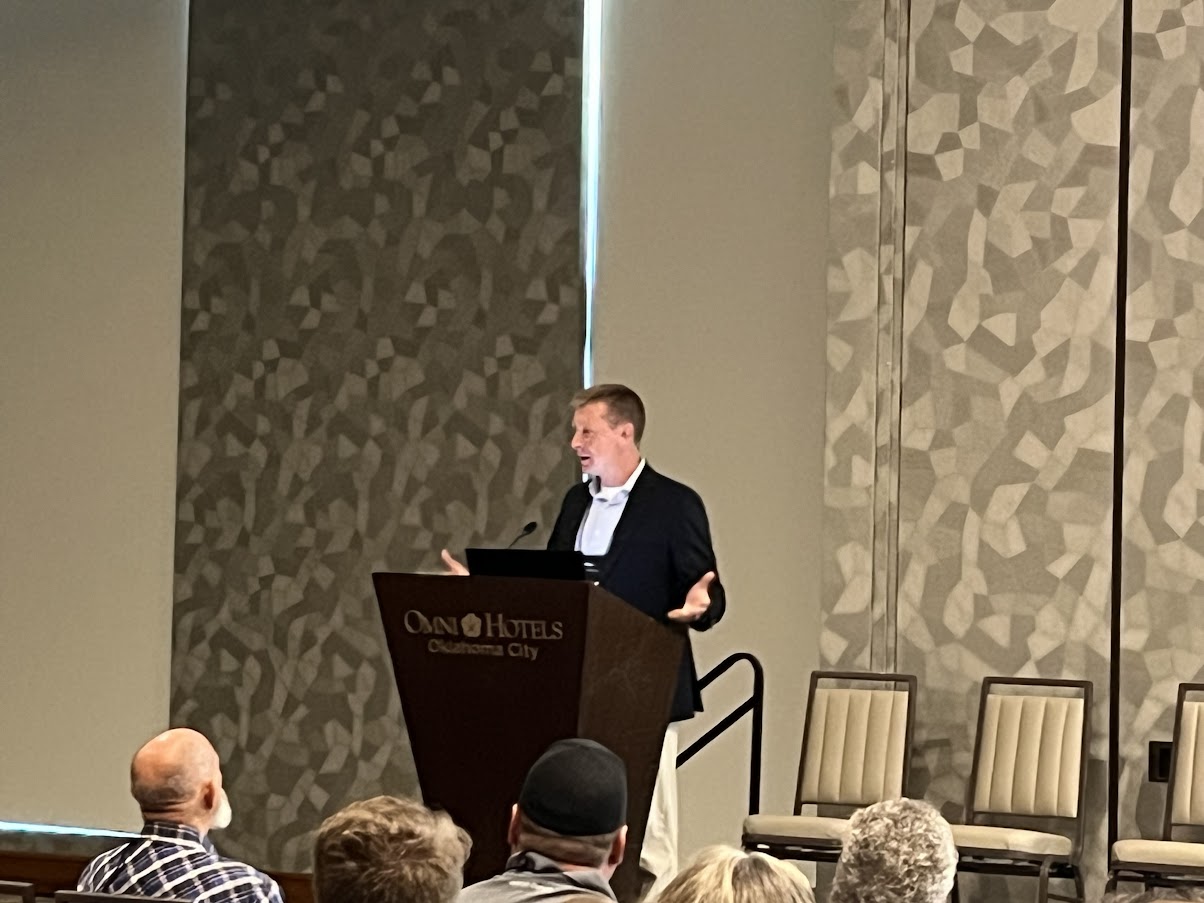 Last week, a part of our team had the privilege of attending the 74th Annual National Auctioneers Association Conference held in Oklahoma City, Oklahoma. This event provided attendees with valuable insights into various facets of the auction industry, leaving us with ideas to enhance our company's performance for the benefit of both our valued customers and dedicated employees. In addition to attending thought-provoking sessions, we were happy to witness two of our leaders, Bryce Hansen and Samantha Obitz, share their expertise during the conference. Furthermore, we were excited to watch Lake Boehm compete in the International Auctioneers Championship. Let's delve into the highlights of this transformative experience and the sessions that left a lasting impact on our team.
Shifting Generational Markets: TED-Style Presentations
One of the sessions was co-led by our very own Bryce Hansen, the Owner/CEO of Hansen Auction Group. Bryce spoke about effectively targeting and engaging the emerging generation of customers. In an industry that is constantly evolving, he shed light on how our company is adapting its marketing strategies to reach a younger audience. Bryce's insights emphasized the importance of staying attuned to the preferences and habits of this new market segment, paving the way for our continued success in connecting with the next generation of buyers and sellers.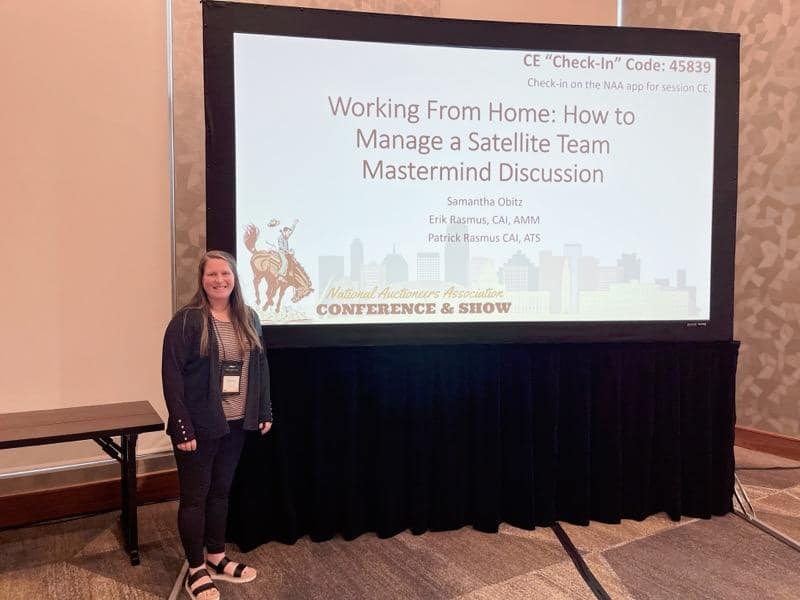 Working From Home: How to Manage a Satellite Team: Mastermind Discussion
In an era where remote work has become more prevalent, Samantha Obitz, our Operations Manager, shared her expertise on managing employees working from home. Samantha's valuable tips focused on fostering engagement and maintaining a strong company culture within a satellite team. Her emphasis on building trust and open communication with remote employees resonated deeply with our team. As we move forward, Samantha's guidance will undoubtedly play a crucial role in ensuring a cohesive and productive workforce.
International Auctioneers Championship
We could not have been prouder of Lake Boehm, our Princeton Yard/Auction Sales Manager, as he took the stage to compete in the International Auctioneers Championship. With a captivating presence and remarkable auctioneering skills, Lake showcased the essence of our company on an international platform. His performance was a testament to the talent and dedication that define our team.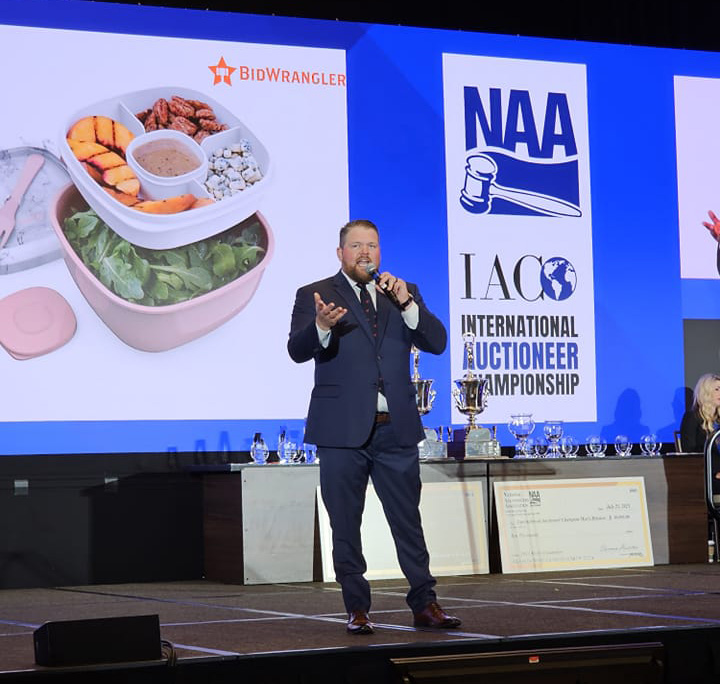 Empowering Sessions
Aside from the contributions of our own leaders, the conference provided numerous valuable sessions that broadened our knowledge and perspectives. Among these, a few particularly stood out:
Building a Memorable Brand That Will Lead to Results
Artificial Intelligence: A Mastermind Debate
Unleash the Power of Video Marketing for Your Business
Realtors & Auctioneers: We're on the Same Team
The National Auctioneers Association Conference was a success, providing our team with a wealth of valuable insights and ideas. From the remarkable contributions of our own leaders to the empowering sessions we attended, the experience was both enriching and motivating. With newfound knowledge, we are excited to implement innovative strategies to enhance our company's performance for the betterment of our customers and employees alike. This conference has reinforced our commitment to excellence in the auction industry, and we eagerly look forward to sharing and growing together in the future. All of the Hansen Auction Group attendees had a great time and look forward to the 75th Annual NAA Conference in July 2024. If you are intrigued by the auction industry and curious to learn more about being an auctioneer, check out last week's blog post!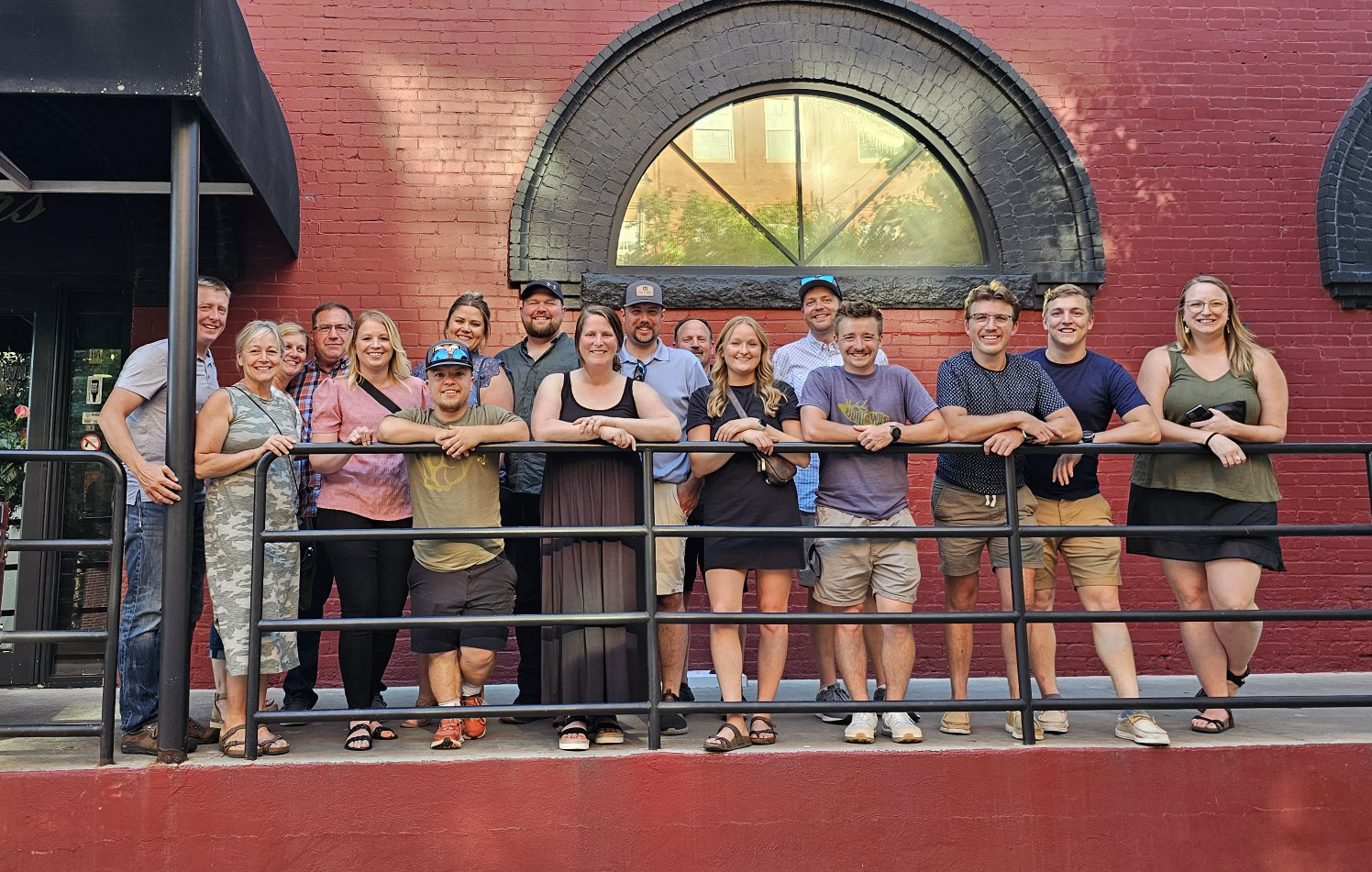 ---