Considering a Career Change? What It's Like Working for Hansen Auction Group!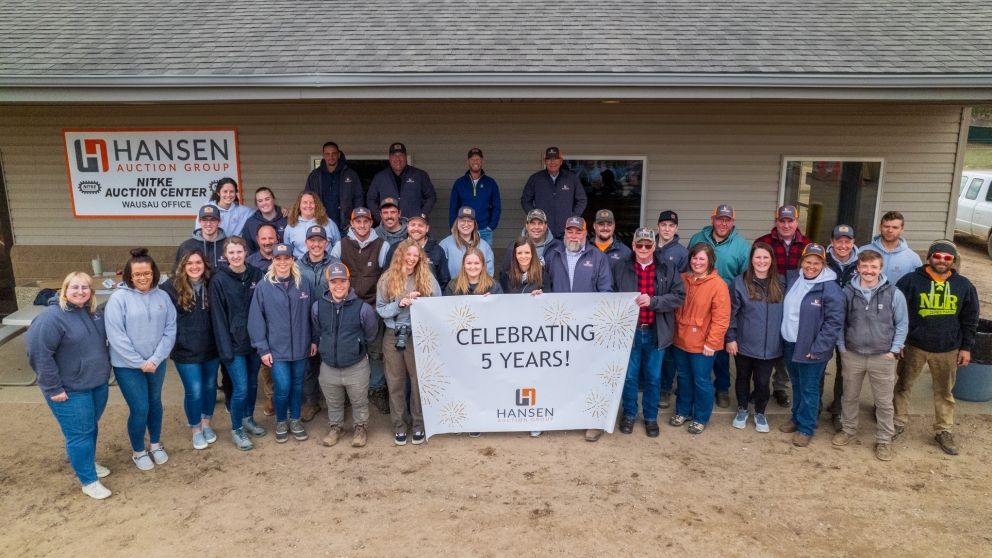 Are you at a crossroads in your career, wondering if there's a place where your unique talents and strengths can truly shine? Perhaps you're looking for an organization that values its employees as family and offers a positive work environment that fosters growth and camaraderie. If so, look no further than Hansen Auction Group, where we believe in placing the right individuals in the right roles to unlock their full potential and drive collective success!
A Dynamic and Forward-Thinking Organization
Joining the Hansen Auction Group team means becoming part of a dynamic and forward-thinking organization. We continuously seek talented individuals who can contribute their skills, ideas, and unique perspectives. By joining our team, you'll have the opportunity to unleash your talents, grow professionally, and be part of an environment that fosters collaboration, innovation, and personal growth. We value our employees as vital contributors to our ongoing success and look forward to welcoming new team members who are ready to embark on an exciting journey with us!
Hansen's Work Experience
1. Positive Work Environment: We believe in creating a positive and inclusive work environment where every individual is valued. Our employees often describe Hansen as a family, and we go the extra mile to make everyone feel at home.
2. Professional Growth: We understand the importance of personal and professional development. We offer numerous opportunities for growth and are committed to helping our employees unlock their full potential.
3. Fast-Paced Days: If you thrive in a fast-paced environment, you'll feel right at home here. Whether you're working directly in auctions, marketing, customer service, yard crew, or another role, every day is filled with excitement and something new!
4. Work/Life Balance: While we value hard work and dedication, we also believe in maintaining a healthy work/life balance. We understand that our employees have lives beyond the workplace and support their well-being. Offering multiple benefits for our employees beyond health insurance is something we are passionate about!

5. Community Involvement: We're not just about business; we're also about giving back to the community. We encourage employees to get involved and make a positive impact beyond the workplace. Each year, we host a back-to-school drive to provide supplies to local students in need. Additionally, we actively participate in and support as many local events as possible.
Building Bonds Beyond the Workplace
One attribute of working at Hansen Auction Group is the strong sense of family. We organize monthly activities that often include inviting our families and creating a close-knit community that extends beyond the office! This sense of belonging is something our employees cherish and sets us apart from other companies.
Join the HAG Family
At Hansen Auction Group, we believe in making your career a fulfilling and rewarding experience! Join us, and unlock your full potential in a positive, growth-oriented, and family-like work environment. Come see what Hansen Auction Group is all about!

If you're interested in pursuing a career at Hansen Auction Group and becoming part of our team, please visit our website and click on the 'About Us' section. We can't wait to welcome new team members who are ready to embark on an exciting journey with us!
---