The Power of Auctions: 4 Effective Ways to Sell Your Equipment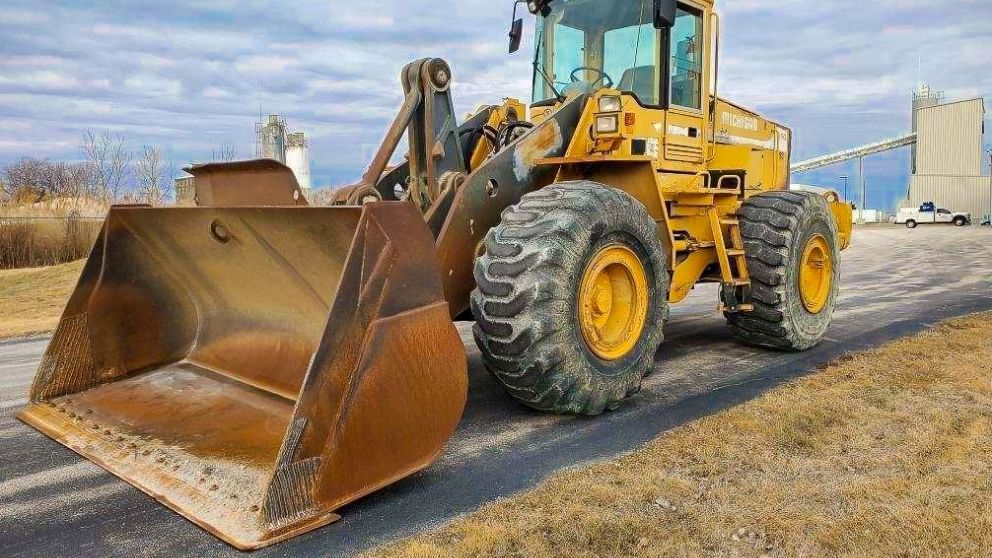 Are you looking to sell your equipment and maximize your returns? Auctions can be a powerful solution to turn your idle assets into cash. At Hansen Auction Group, we understand the importance of getting the most value for your equipment. In this blog post, we'll explore four effective ways to sell your equipment through auctions, helping you make informed decisions and boost your sales.
1. Traditional Live Auctions
The Excitement Factor: Live auctions create a sense of excitement and competition among bidders, often resulting in higher prices.
In-Person Experience: Buyers can physically inspect the equipment, which can build trust and confidence in your items.
Instant Transactions: Equipment is sold on the spot, meaning you get your money quickly.

2. Online Auctions
Global Reach: With online auctions, you can reach potential buyers worldwide, expanding your market significantly.
Convenience: Bidders can participate from the comfort of their homes, increasing participation and competition.
Extended Bidding: Online auctions often allow extended bidding periods, giving more time for potential buyers to place their bids.
3. Timed Auctions
Control Over Timing: You decide when the auction starts and ends, providing flexibility in planning your sale.
Scheduled Marketing: Promote your equipment effectively in advance, building anticipation among potential buyers.
Transparent Process: Bidders can see the current highest bid, encouraging competitive offers.

4. Specialized Equipment Auctions
Targeted Audience: Choose an auction that specializes in your type of equipment to attract the right buyers who understand its value.
Expertise: Auctioneers with knowledge of specific equipment can provide accurate descriptions and pricing guidance.
Networking: Connect with potential buyers and industry professionals who are interested in your equipment.
Ready to get started?
At Hansen Auction Group, we offer a variety of auction options tailored to your needs. Our experienced team can help you determine the best approach to sell your equipment effectively.
Contact us today at our closest location to discuss your equipment and auction options. Let us help you unlock the full potential of your assets while ensuring a hassle-free selling experience.
Don't miss out on the opportunity to turn your equipment into cash. Choose Hansen Auction Group, your trusted partner in heavy equipment auctions. Our next heavy equipment contractors auction is Thursday and Friday, October 26-27, 2023. We are taking consignments through October 21, 2023. Hope to see you there!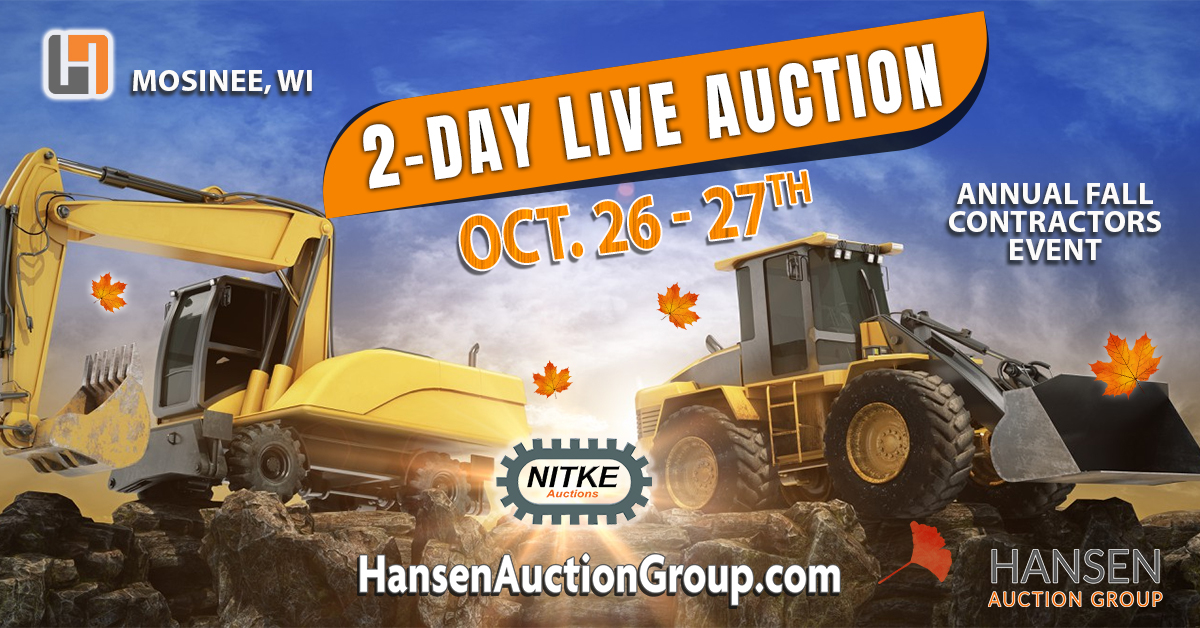 ---