Four Expert Tips: How to Get Involved in the Auction Industry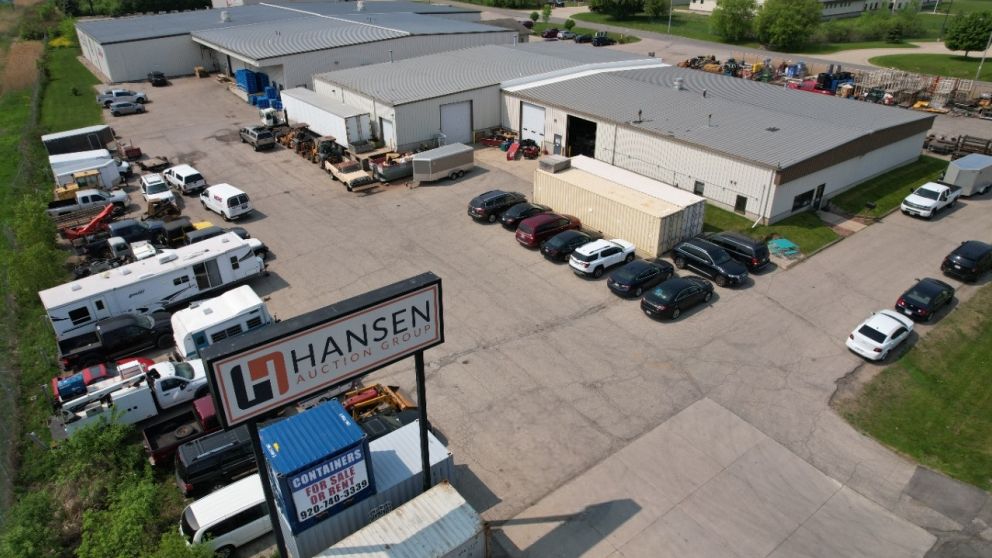 Are you fascinated by the world of auctions, with their fast-paced bidding and the thrill of the wide variety of items to choose from? There are many ways to get involved in the auction industry. In this blog post, we'll explore several ways you can dive into the exciting world of auctions!
1. Buy from Auctions
One of the most accessible ways to get involved in the auction industry is by becoming a buyer. Auctions feature a wide range of items, including heavy equipment, farm equipment, vehicles, trucks, trailers, collectibles, real estate properties, and more! Auctions are an excellent place to find pieces for your personal collection or investment. Here's how to get started as a buyer:
Research Auctions: When considering participating in an auction, it's crucial to understand why you should opt for a trusted and reputable auction company. Take the time to get to know the employees of the auction company you are working with. Stop in at one of our offices to get to know our employees and get a sense for how we operate. Engaging in face-to-face interactions can provide valuable insights into our level of expertise and professionalism. Our employees at Hansen Auction Group are always willing to answer any questions you have about the auction process!
Visit the current auctions page on our website to view all of our current and upcoming auctions. Click the 'Auctions' dropdown to find which auction category you are looking for, or scroll through all of our auctions on the home page. New auctions are added daily!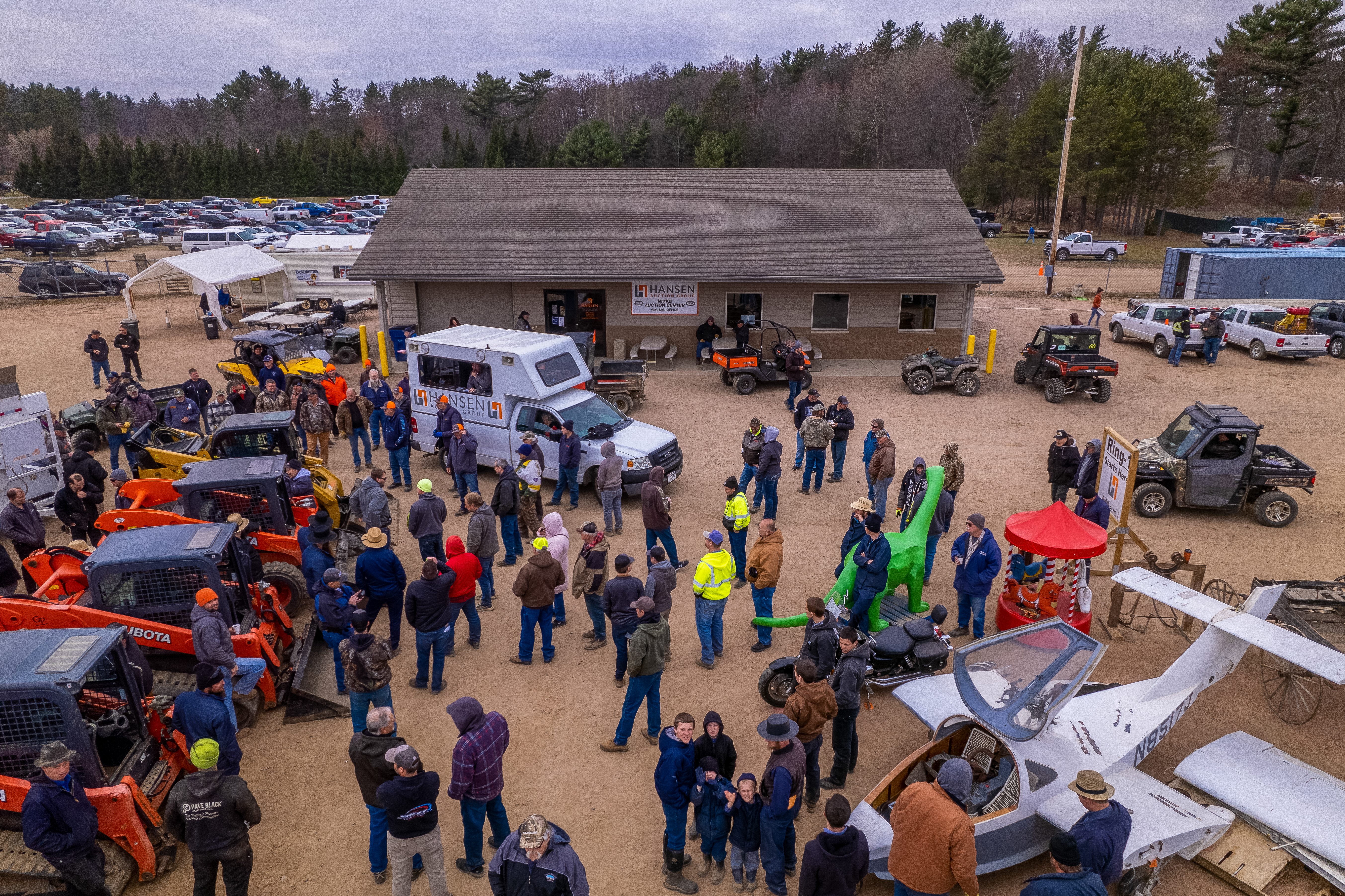 Attend Live Auctions: Hansen Auction Group organizes (2) two-day live/online auctions annually at our Mosinee location. These auctions take place on the last Thursday and Friday of both April and October. Featuring thousands of items, these events are not only exciting but also a great opportunity to join in person! There are also opportunities to attend live/online real estate auctions with Hansen Auction Group.
Visit Open House/Inspections: If you plan to bid on items, attend open house or inspection events to assess the condition of the items beforehand. This can also a chance to meet the seller at off-site auctions or to meet some of the Hansen Auction Group staff. All of our auctions have a designated open house date and time, which can be found on our website in each auction listing!
2. Sell at Auctions
Do you have items you'd like to sell, but you're not sure where to start? Auctions offer a platform for individuals and businesses to sell a wide range of items. Here are some options for selling at auctions:
Consign On-Site: You can consign or sell individual items at auctions that we host at our Hansen Auction Group locations. This is perfect for those looking to downsize or part with specific belongings on a smaller scale!
Host Your Own Auction: Hansen Auction Group also offers the option for you to host an auction at your site. This is a great option if you have a large number of items you would like to sell!
Specialized Auctions: Auctions cater to a wide variety of items, including heavy equipment, vehicles, antiques, collectibles, and more. Whatever you have to sell, there's likely an auction category for it!
3. Work for Hansen Auction Group
If you're interested in a career in the auction industry, consider seeking employment with Hansen Auction Group! Auction houses offer diverse job opportunities, and many roles don't require prior auction experience. Here are some positions you might explore:
Inventory Control
Forklift Operations
Customer Service
Accounting
Marketing
Sales
4. Business Opportunities with Auction Houses
Auction houses can also provide business opportunities beyond buying and selling. If you're a business owner or entrepreneur, consider these possibilities:
Partner with Auction Houses: Collaborate with Hansen Auction Group to conduct fundraisers or promotional events. Auctions can be an excellent way to engage with your community and attract new customers!
Expand Your Business: Auctions are a great place to start looking for equipment you need to expand your business. We have frequent heavy equipment and farm auctions with great items sold throughout the year.
Decrease Business Inventory: Auctions can be a practical solution for businesses looking to reduce excess inventory or assets. Consider a business inventory reduction sale with Hansen Auction Group!
The auction industry is a dynamic and exciting field with opportunities for both hobbyists and professionals. Whether you're looking to buy, sell, or work in the industry, getting involved in auctions can be a rewarding and engaging experience. So, why wait? Start exploring your options and discover all that the auction world has to offer!
---