Discovering the 6 Steps of The Journey of an Auction Item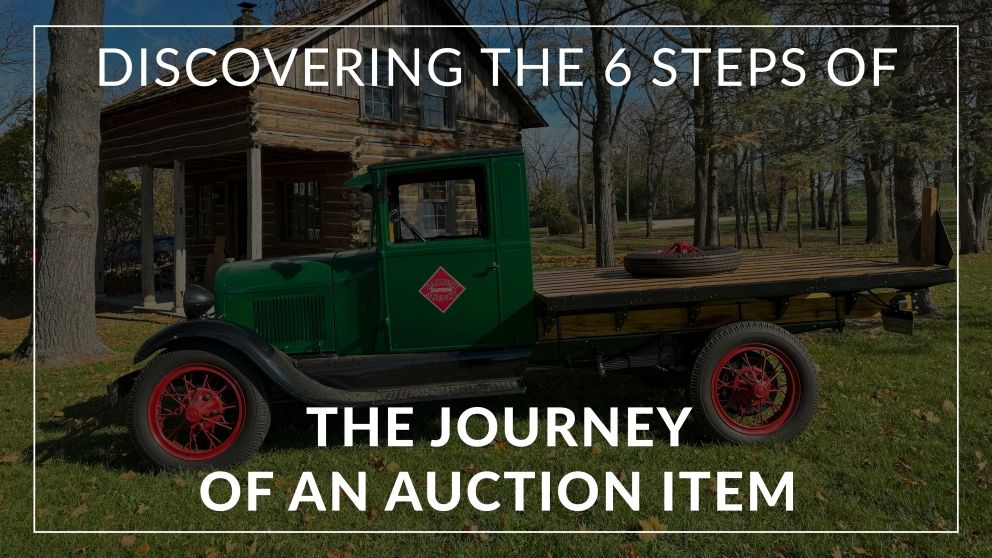 Ever wondered what happens behind the scenes when an item goes up for auction? Join us as we break down the six simple steps that outline the journey of an auction item – from the moment it's consigned to when it finds its new owner.
1. Item is Consigned:
It all starts with an item being consigned, either at one of our locations or through an offsite auction. This marks the beginning of its journey into the world of bidding, ready to find a new home!
2. Item is Cataloged:
Our team takes over, thoroughly cataloging each item. Through detailed photos and descriptions, we make sure potential bidders get a good look at the item, even if they can't be there in person to inspect the item.
3. Item is Uploaded into the Auction Catalog and Opened for Bidding:
Once everything is set, the item is uploaded to the correct auction on our website. When all items on that auction are cataloged and ready, the items become available to bid on.
4. Item can be Inspected at the Open House:
Each auction has a designated open house and inspection day, which can be found in the auction description. Bidders are encouraged to attend, ensuring they can take a closer look at the items they're interested in.
5. Bidding Closes and the Item is Sold:
Once the bidding window is closed, the item is sold to the bidder had the highest bid on the item. The winner will receive an email with pickup information and an invoice!
6. Item Goes to Its New Owner:
After the new owner wins the item, they can come to pay for it and take home their new item on the designated pickup day!
And there you have it – the six steps in the journey of an auction item with Hansen Auction Group! Check out our upcoming auctions on our website and see what might catch your eye. Your next find could be just a bid away!
---